Welcome to The Preemie Society!
It's so nice to have you here with us. The Preemie Society is probably the only society you get "inducted" into without your permission or desire to do so. But once you're in it, you're in it for life!
You are family. And not the toxic kind you try your best to avoid at holiday dinner, but the fun kind of family, who you always have a fun time with and can always be yourself around! 

This blog is a safe space where we discuss the various aspects of Prematurity, share heartfelt, heartbreaking, and triumphant stories, along with helpful resources. And most importantly, this blog will help you connect with others in this community. 
No one's Preemie journey is quite the same, but the wonderful thing about being in The Preemie Society is that here within the community, you will find similarities in other people's journeys and stories. Here you will feel and be seen, because again, you're family! And friends....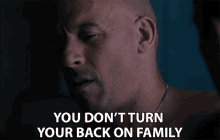 Thank you so much for being here (although you may not want to be). We're so excited to connect with you!
Take Care
-Nico Shanel 💜