This isn't an easy topic to talk about for me...
When I reflect on my time in the NICU with my son Kylo, I cringe when I think about the holidays. I cringe because I realize that I didn't take the time to really celebrate anything like I normally do. And I ADORE the holidays. I know ya'll see how much I like to dress up for them 😂 . So for me to not celebrate and to be completely numb during them was a very dark time for me. The nurses took way more pictures and celebrated with Kylo than me (thank goodness for them!!!). I look at this picture that I've included below and I really feel so ashamed. This was one of the pictures I shared on my personal social media from our first (and only) Christmas with Kylo in the NICU. I took a bajillion more with no emoji over his face, but when I was sharing it 
with people, I felt sort of defensive of what we were going through. I wanted to protect Kylo from any judgement or unsolicited opinions because people love to offer both and I also felt like I wanted to protect other people from seeing the "horrors" of the NICU I had to live through each day. At the time, Kylo was on bubble CPAP, which was a MAJOR achievement for him, as he was ventilated for about 3.5 months, but as some of you with babies who've been on CPAP know, it squishes and swells their face. I wasn't ready to share that with others back in 2018 and I don't even think that I was ready to face it myself as a first time Mom unexpectedly spending her first holiday with her newborn in the NICU.
Reflecting back, I wish I could tell my 23 year old self not to be so vain because none of that would even matter later. 3 years later, she would be speaking about her experiences and showing the "horrors" of the NICU in order to advocate for Prematurity Awareness (and she wouldn't have believed it either 😆). 
For the Parents and families finding themselves in the NICU for the holidays this year, I just want you to know first that you are not alone, even if you may feel it. That's normal. The NICU is very isolating and lonely. That's why I want to tell you that it's important to celebrate any way you can. And you may not feel like it and that's completely okay! Just sitting in your baby's room, calling in to check on them, looking at them on the camera if they have one is a way to celebrate! Don't forget the little things should be celebrated just as much as the big things, especially in the NICU. 
For anyone looking for ways to celebrate the upcoming holidays in the NICU this holiday season, here are 3 ways you can celebrate with your Preemie and/or NICU baby:
1. Try an arts and craft project with your baby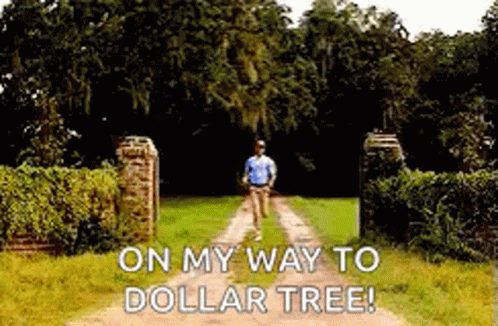 Your local Dollar Tree, Target (that $1, $2, $3 section is addicting 😆), and craft store is waiting for you! And Pinterest is waiting for you after you leave to give you some amazing craft ideas! But in all seriousness, those are great places to get little inexpensive trinkets for whatever project you choose! I've included a few below, but really all you need is construction paper, a marker, maybe some glitter and a jolly spirit! My favorite thing was when the nurses would get Kylo's little footprint or hand print when he was able and put it on a regular piece of paper. That really made my day, so try something like that and tailor it to whatever holiday you're celebrating 🥰
More craft projects ideas:
https://vcdiydecorandmore.com/easy-christmas-crafts-kids-make/amp/
https://funhandprintartblog.com/footprint-stockings-kids-christmas-craft.html
2. Get festive and dress up with your Preemie
Who said photoshoots can't happen in the NICU?? Whether you have your cell phone camera or a real camera, it's super easy and fun to get dressed up and have a mini photoshoot in the room. You can get as fancy as you desire, as casual as you desire, or as goofy as you desire! That's the fun part and that's what counts. I know there are so many cute shops on Etsy like this one: https://www.etsy.com/shop/NanaBeesNICUcrochet?ref=nla_listing_details where they sell holiday themed crotchet items for NICU babies specifically! (Those little hats are sooooo cute!!) How amazing is that? 
There are so many ways you can dress up and celebrate! Make it your own and have fun! 
3. Read a holiday themed book with your Preemie 
Holiday books are the best! And they have a special way of putting a smile on your face. Choose a nice holiday themed one and sit by your babies incubator or crib and share your lovely voice with them. They'd really love that more than anything 💜💚
This website has a great list of Christmas themed children's books! Check out your hospitals parent lounge to see if they have some of these books listed there: 
https://everyday-reading.com/best-christmas-picture-books/
*as a bonus way to celebrate, I highly recommend going to your hospitals cafeteria and get some yummy dessert! I reallllllly looked forward to the treats around the holidays and they definitely brightened my day 😊 
Most importantly Friends, I want you to really Take Care this holiday season. It is extremely hard and traumatic for some to spend your holiday in the NICU. It's okay to take a break if you need. It's okay to cry and be sad. And your feelings are so valid. Please just remember that you matter too and again, you are never alone. Here are a few organizations who can connect you with some helpful resources: 
https://grahamsfoundation.org/preemie-parent-mentors/
https://nicuparentnetwork.org/
https://www.adelinesaid.com/about-1 (for families in the CLT, NC area) 
With Love 💜
Nico Shanel