When we left the NICU in 2018, I left with the invisible battle wounds of the NICU etched into my soul and my precious 24-weeker left with a list and wide range of issues. We also came home with oxygen and a g-tube. And each thing had a different doctor associated with it, so the NICU staff told us to prepare for the follow up visits that we would attend to monitor Kylo's progression. I am still so grateful for the wonderful social worker who was sure to have all of Kylo's initial follow up visits scheduled already for us, because I don't think I would have had the mental space to handle that! If she ever sees this one day, I want her to know: 
I had no idea what the follow up appointments would entail (or that there would be so many 😩), but I was ready for anything but the NICU. So far Kylo has seen specialists in these clinics: Gastroenterology, Pulmonology, Cardiology, Aerodigestive, Pediatric General Surgery, Nephrology, Ophthalmology, Audiology, and let me not forget his Speech & Feeding therapies. Some of these visits can be between 1-3 hours long and with COVID and shortages in some departments, appointments times can go even longer, so sometimes appointments are full day activities. 
Now that Kylo is older, the appointments are a lot more spaced out than how they were scheduled when he was younger. Sometimes, we would have up to 10 different visits over the span of 2 weeks. Talk about overwhelming! We still do get overwhelmed a bit, but it is definitely much more manageable with a lot of trial and error on my part. 
I wanted to write this blog post to give some tips for managing these inevitable visits with your Preemie or NICU little one, so that you don't have to suffer for as long as I did because of improper planning and not fully understanding what my little needed. 
1. Prepare them ahead of time
If your LO HATES doctor visits like Kylo does, preparing them ahead of time plays a huge factor in determining whether this will be a good visit or a disaster. Some things that I try to do a few days ahead of time is watch a few kid friendly clips on going to the doctor with Kylo (we love Baby Signing Time, Llama Llama, and Bluey for this, be sure to pick something your kid really enjoys!). Playing dress up and doing imaginative doctor play works really great too! Let your LO take your vitals or watch you take them at home. This can help them feel more comfortable with the process. And who would pass on the chance to play doctor with their little anyway? Imaginary play with toddlers is so much fun!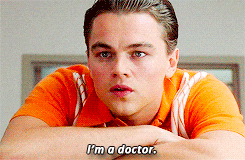 Then, when the big day comes for the visit, I really make the process of going to the car, driving to the appointment, and walking into the appointment a lot of fun for Kylo. He can instantly tell when we get to a doctors office now, so I just do all that I can to lessen his stress. I find that this helps calm him and he will recover from any stressors quicker this way! 
2. Bring their favorite items
For Kylo, soothing is watching videos of trucks on his pad and holding his favorite water bottle and that works for him and me too! If your little one has a favorite toy or item, try to bring it with you to each appointment to act as a comfort buffer. 
Another great tip is to let your LO roam around the room before the doctor walks in. For Kylo, when he gets to walk around and touch and look at everything, I have found that we've had much smoother visits in comparison to when he has to sit on the table or in a chair first. The nurses and doctors also do a great job of letting him play with the tools and instruments they are using before they use it on him. 
3. Try to schedule visits to work in your favor
Sometimes, availability for certain specialists is a first come first serve thing and you have to just take the first appointment available. That's completely fine! But sometimes, you are able to have a bit more flexibility and you can schedule all of your little ones appointments to perfectly (sorta) fit into your schedule! I definitely recommend trying to do this and only scheduling 2-3 appointments a week if necessary. If you can space it out more than that, I obviously recommend that, but sometimes, especially when baby is first home, that's not possible. So just try and do what's best for you and baby at that moment. 
Remember that sometimes, no matter how well you plan, breakdowns happen and plans go awry. That's completely okay!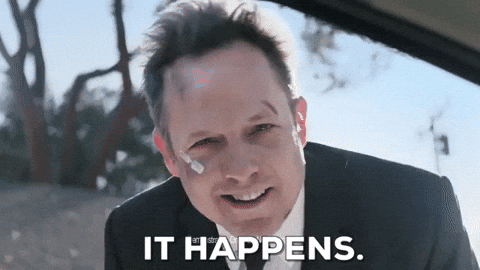 If you're doing all you can to soothe your little one during a difficult visit and nothing is working. Please know that that is okay and you or your little one is not embarrassing anyone. Being in the NICU is very traumatic for a baby and that trauma stays in their little bodies for some time. Some of those NICU memories stored in their body can be re-triggered during a visit. That's normal. Allow your little one to express themself and do all you can to help soothe and de-escalate the situation. 
If you have to breakdown on the drive back home. That's okay too. This journey isn't easy always. If it was, we wouldn't be called warriors, no? 😆
You are doing a great job no matter what. If you are struggling, you can call 211 in your state for community resources that can help guide you on your journey. You can even ask your nurse at your doctors office to connect you with a Social Worker who can also help connect you with resources you seek.
Thank you so much for reading this post. It means the world to me!
With Love
-Nico Shanel 
Check out my Tik Tok about specialist visits!